Small Business Local SEO in Portland
CLiK Local is a Portland, Oregon Digital Marketing Company specializing in small business local search. We're local and we will meet with you face to face at your business. We believe a web site shouldn't just be pretty, it should make you money also. Stagnant sites do not rank or convert. Your web site is an ongoing process that can deliver a huge ROI for you, but you have to plant it, feed and water it so it will grow up to increase your revenue not just for a little while, but for years to come.

Stress Free Small and Large Business Marketing
Clik Local provides Local Search strategies for small businesses in the Beaverton, Hillsboro and Portland, Oregon area looking for affordable web design with an emphasis on conversions. After all, what's a great looking web site if it doesn't make money?. With most new clients, we concentrate on your primary local market area, and the search engine that provides 80% of searches. GOOGLE. The 80/20 rule applies here. 80% of buyers go to Google to look for you, 20% go to Yahoo, Bing! and other search engines. Most SEO companies waste 60% of your money focusing on Yahoo and Bing!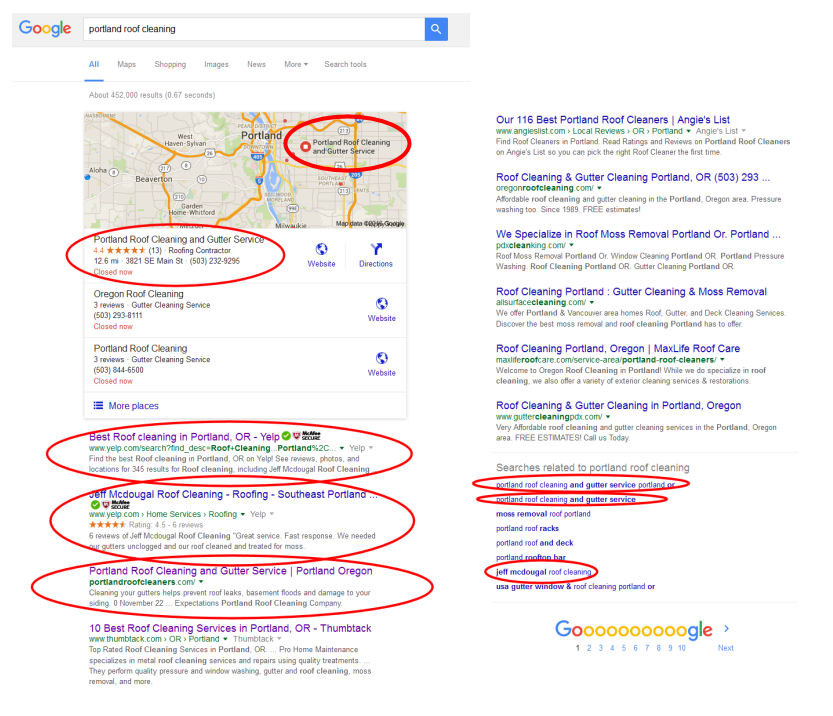 Case Study
Jeff McDougal's Portland Roof Cleaning and Gutter Service. Mr. McDougal came to us in 2009 stating he wanted to dominate the market for the keyword phrase 'Portland Roof Cleaning" as it was the #1 most searched phrase for Roof Cleaning in Portland. This wasn't an easy task as there was a company using that exact name. When searched the competing business would be displayed in the Maps Box by itself and was dominating an estimated 90% of the search traffic in Google for those Keywords. Mr. McDougal now dominates the #1 spot in the Google Local Box and an additional 7 links on the front page.
Specifically for Portland area Small Businesses marketing to local consumers in the Portland, Oregon Metro Area, including Beaverton, Aloha, Hillsboro, West Hills, Tigard, Gresham, Tualitan, Wilsonville, Lake Oswego, Oregon, and the Vancouver, Washington area.
Web Design
Clik Local is also a creative Portland Web Site Design Company, specializing in "local" sites. We produce sites that attract a local audience. Someone from Texas, New York, or California may not understand the Portland consumer, we do. We are sensitive to the Portland way of thinking. From being politically correct, to being green, we thrive in Portlandia.
Video Marketing
Specialty Video Marketing, using Youtube, Vimeo and other services to rank your Video and information on the first page, many times within 24 hours. Our services include Video Production, Photography, voice overs, and much more.
Pay Per Click
The immediate solution to putting your business at the top of the front page for keywords. Although we provide PPC Management, we do not condone PPC as a worthwhile long term venture. It is much more logical to use SEO strategies to gain overall momentum, rather than consistently spending money will normally increase is cost and increase knee
Social Media Marketing
Facebook, Pinterest, Twitter, these are social media sites. In most instances these are best for branding and introducing a product or business to the public.
Local Google Maps SEO
Local Google Maps Optimization. Let us help you with Citations, Reviews, Reputation Management, and much more.
One on One in Person Meetings.
We're not the marketing team you never see, we're interested in getting to know you and your business so we can work together to make you successful. We also never over extend our services by taking on too many clients. We work as a partnership to optimize not only your website, but to use guerrilla internet marketing to increase your sales. Case in point is another one of our clients, Lovejoy Opticians, who have been with us since 2009. According to their owners, they have broken sales records every year since they started with us and attribute those records directly to Clik Local.
Lovejoy Opticians is a small mom and pop Optical store on the 5th floor of Good Samaritan Hospital. They had a well known Optical Shop directly across the street on the first floor, and were suffering from losing potential clients who passed by their competitors. After taking over their internet marketing in 2009, we came up with a plan to not only increase their visibility online, but to appeal to potential clients to get specific directions to the shop. Potential direction requests went from 30 per month the first month, to over 800 direction requests per month and has stayed in that vicinity ever since. Side note: The competitor across the street went out of business 2 years ago.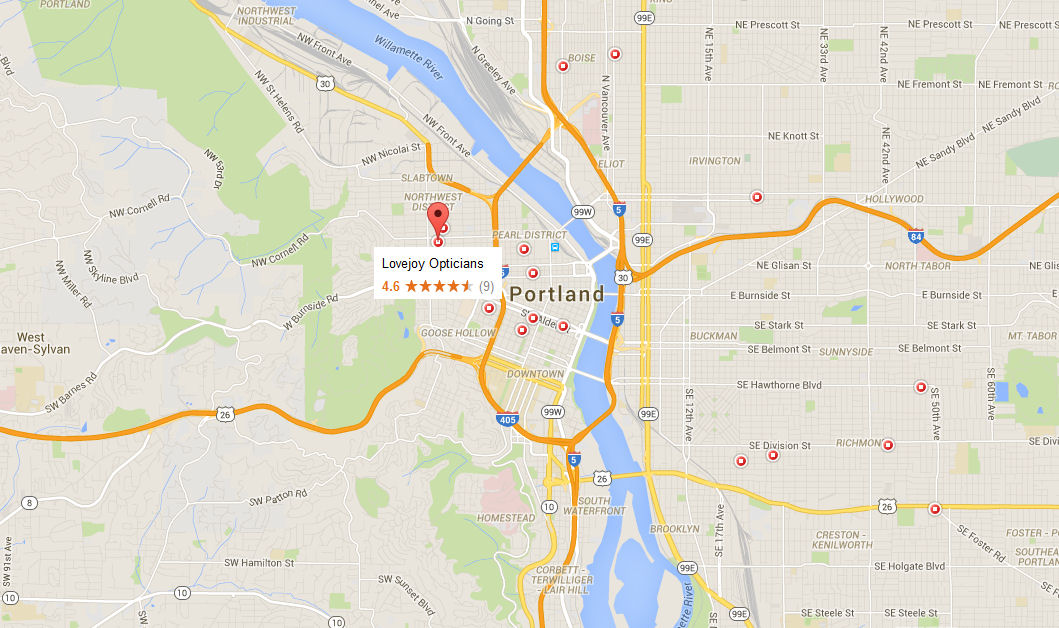 Turnkey Services
From Brand Conception to Sale, we can provide a turnkey business website. Whether you're starting a business or already have a well established business, without a prominent web presence, we can help.
Percent of organic searches that display different results on desktop vs. smartphone (Source: Bright Edge Mobile Share Report)
Percent of mobile searches that result in action being taken within an hour as opposed a week for desktop (Source: Mediative Labs 2012)
Percent of local searchers who follow up with a phone call or show up at your business.
Percent of consumers that say they will leave a site after waiting 5 seconds or more for it to load.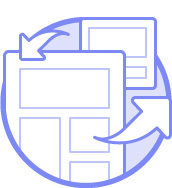 Local Synergy
Since we only provide services in the local Portland, Oregon area, our clients enjoy a special type of perk we can only describe as synergy. By pooling our client's local resources together, we're able to increase the trust factor with Google. Google sees your business as being trusted by other local businesses and in turn your ranking and reach benefits. We don't allow spammers, porn or other deviant websites that could cause trust issues on the same server as your site.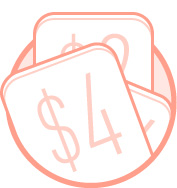 E-commerce
Looking for an E-commerce solution? We can help. We have several solutions available from open source, to ultra high security platforms. There are a lot of things to take into consideration when implementing shopping cards and credit card processing. Please contact us for a thorough evaluation and consultation.